They Neither Toil Nor Spin!
On a recent Saturday I woke up to a blue sky, soft breeze, and warm sunshine spilling through my bedroom window. I knew then it was the perfect day to do what I'd been putting off for weeks. I grabbed a bite of breakfast and headed to the local nursery. I was going to bring home some lovely flowers for my garden and a new plant for my bedroom.
"The earth laughs in flowers."
~ Ralph Waldo Emerson
I was amazed at how happy and well I felt after putting my hands in the dirt, plunging the small plants into the soil and then topping them off with some fertilizer and water. They are coming to life as I write this and each morning when I look outside I feel like doing a happy dance!
"The lovely flowers embarrass me,
They make me regret I am not a bee. "
~Emily Dickinson, 1864

"I must have flowers, always, and always."
~ Claude Monet
How wonderful it is to have flowers and plants as friends and neighbors.
They give so much and take so little.
"And why are you anxious about clothing? Consider the lilies of the field, how they grow: they neither toil nor spin;"(Matthew 6:28)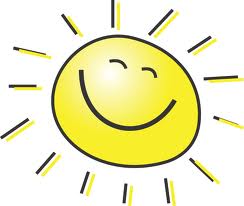 To God be the glory!