Welcome, Minami, and Soon Sayonara!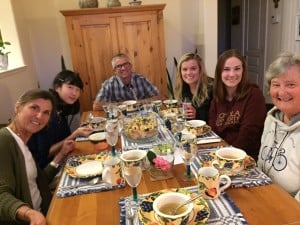 For the last two weeks, I have had a darling teenaged Japanese student named Minami, staying with me as part of a student exchange program through Educational Consortium Institute here in California.
It has been such a delightful time for me and I can tell it has been for her too. Last week we enjoyed American burgers as well as a bit of Japanese fare. And this week she prepared an authentic Japanese meal (by herself) for my family. It was delish!!
What a special experience to share the face of America with a student who is eager to see and learn, and communicate and enjoy our culture. I feel privileged to have been her 'American mom' during her stay.