Oh my! What a weekend it was–saying farewell to my daughter Erin's beautiful chocolate labrador, Tanner (my grand-dog). He was a faithful companion, playmate, and all-around cuddler, brightening our family's homes for eleven years. He turned 13 (a teenager) on Monday, September 25 and died on Friday, September 29.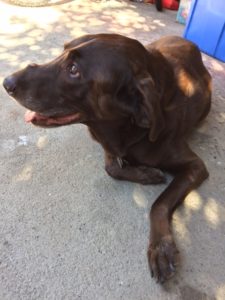 He was a 'rescue' dog when we met him,
but in the end I'm wondering who did the rescuing?
Each of us has been forever changed and blessed because of Tanner who gave so much and asked for so little.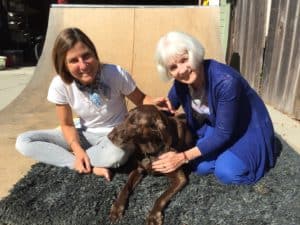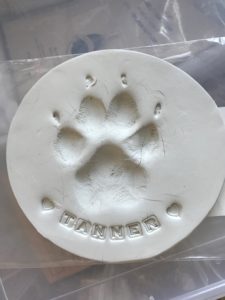 Tanner, we will not soon forget you. Your presence in our family was a true gift. We hope you knew how much we loved you. We knew, without a doubt, how much you loved us.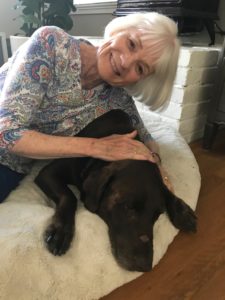 "… who teaches us more than the beasts of the earth and makes us wiser than the birds in the sky?" (Job: 35:11)
RIP
TANNER
September 25, 2004 – September 29, 2017