Organize Your Time and Space–In Two Minutes or Less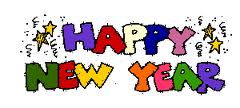 My friend Marcia Ramsland, The Leading Online Organizing Coach, (www.OrganizingPro.com) best selling author, and speaker, has some words of wisdom that are worth heeding any time of the year but especially at the start of a new year.
I've learned from her over the years and every once in a while I return to her helpful and succinct piece of advice called:
The Two-Minute Pickup™
You'll be amazed at how much you can accomplish in one hundred and twenty seconds when you are determined and focused. Instead of giving up or giving in to self-pity, take charge! Each of the following steps requires just two minutes or less. I practice one or more each day–especially when I have a little time on my hands before running an errand or going to the grocery story or waiting for a friend to drop by.
Send an e-mail that moves an action forward. (Example: Respond to an invitation or send a note of thanks, etc.)
Return file folders to their proper drawer or cabinet. (Example: You've finished working on your finances for the month or updating your medical records. Stow the copy and notes in the rightful folder before it becomes another piece of clutter on your desk.)
Make a phone call to someone's message center. (Example: Confirm or respond to an appointment, etc.)
"Stair-step" your files or projects on one side of the desk. Put the most important one on top and the next one a half inch above and behind that one and so on. (Example: an article you want to read, followed by a list of people you want to contact for a meeting, followed by bills you need to pay, and so on.)
Create a short 'action' list for the day. (Example: file, phone, attend meeting, etc.)
Put three (no more) Post-it notes on your desk with an action step on each one (Example: Call Jan for a hair appointment; prepare notes for meeting with staff; list items to take to Good Will.) Toss the note when completed OR:
Make an entry or cross off a completed task in your Daily Planner on paper or online. (Example: scheduled dental appointment; responded to request for volunteer work.)
Clear off and wipe down your desk and computer station. (Example: Keep a few cleaning supplies on a shelf or in a cabinet so you won't put off this daily task. A clean, dust-free desk and computer station create a healthy and attractive work environment.)
Set out the tools or equipment needed for your next project. (Example: paper cutter, three-hole punch, guidelines, computer paper, sharpened pencils, etc.)
Transfer contact info from business cards or voice mail messages to your contact manager system. (Example: Instead of tossing business cards into a drawer, or scribbling a name and phone number on a scrap of paper after picking it up from your voice mail, type the info into a designated computer address file, e-mail address book, or whatever system works for you. Then toss or shred the cards or notes. In less than a minute you've eliminated one more piece of clutter.)
You can do it–if you want to.