Love, Lexi: Letters to God
I'm devoting today's post to a delightful interview with my friend and writing colleague, Sherry Kyle, about her new book for tween girls–Love, Lexi: Letters to God–just published by Tyndale House on March 1. This book is so cute and very inspiring. I hope you'll purchase a copy for your daughter, granddaughter niece or friend after hearing what the author has to say about it.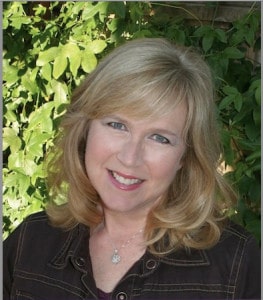 Love, Lexi is a unique book in that it combines a fictional story with a devotional and journal. Why did you decide to write a devotional in this format?
Love, Lexi didn't start out as a devotional, but as a middle grade novel in journal form. I wanted girls to connect with the fact that they can write letters to God and tell Him exactly what was on their mind, good or bad.
After the manuscript was accepted, I had a conversation with my agent and the editorial team at Tyndale and we brainstormed how we could take this book one step further to help girls grow their faith. That's when we decided to add the devotional, and the What's Your Story journal section. I'm so happy with the result.
What topics do you (and Lexi) deal with throughout the book?
Some of the devotional topics in Love, Lexi include: loving your enemies, obeying your parents, trusting God, having faith, encouraging others, choosing joy, finishing what you start, inner beauty, honoring others, having a tender heart, being content, and seeking God first, among many others.
How does Lexi grow and change throughout the book (as evidenced through her journal entries)?
As a middle child in middle school, Lexi wants to be noticed instead of feeling invisible. She doesn't always make the best choices and soon learns her actions have consequences. In the end, Lexi discovers that true friendship is way more important than popularity. And above all, God loves her no matter what!
What advice would you give to tween girls to encourage them to develop a relationship with God?
Talk to God throughout your day. Don't be afraid to be yourself by telling Him your true thoughts and feelings. Spend time reading your Bible to know what God has to say. And keep a journal so that you can go back and see how God answered your prayers and how much your faith has grown.
How can parents and grandparents encourage their tween daughters and granddaughters to spend time daily with God?
We need to show our tween girls what a relationship with God looks like by modeling it ourselves.
What do you hope readers will take away from the book?
I hope readers enjoy Lexi's story and can relate to her thoughts and feelings. I also pray readers connect with God in a unique way through reading the devotionals and journaling their story.
Love, Lexi is available on amazon.com for the kindle and in paperback.