Do Something You Don't Want to Do That Needs Doing
For this God is our God forever and ever; he will be our guide even to the end.
(Proverbs 48:14).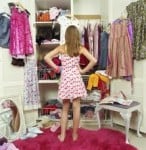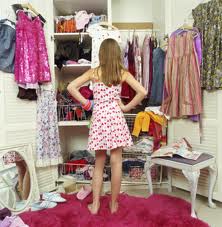 Pay bills. Clean a closet. Straighten a drawer. Mow the lawn. Purchase new tires for your car. Return a phone call to that difficult person. These and other mundane 'tasks' usually come to mind when we think of the things we don't want to do that need doing.  But beneath the merely annoying are the 'dreaded'–those things that make your heart pound, your palms suddenly turn wet, your mind scramble for an easy solution.
Perhaps you have a broken relationship in your life you want to repair, a letter of apology you've been putting off, a person with whom you need to have that 'crucial' conversation.  These too need to be tackled and completed–even though you may not feel like it.  Some actions you may even avoid for months on end.  But when you do them, oh the freedom you will experience and the peace and joy that will flood your soul.
Some of these opportunities present themselves in the moment, spontaneously, when you're not looking! Yet you recognize them when you see them and you know intuitively the time is right to do that thing you don't want to do—the one you 'should' do. It's now or never.
So you roll up your sleeves, pray for the grace you'll need, and then just do it! And joy washes over you like a new spring rain!
I'm making a commitment today to do that one thing I've been putting off. Here's mine. My brand new book to be officially published April 1 is ready for purchase on amazon.com (in paperback and digital) and on other platforms as well as in bookstores. Here's a short-cut link to the page on amazon.com where my book is featured.
http://tinyurl.com/kmvp6so

I'll love you forever if you take a moment to post a short 'review.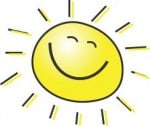 Please help me get the word out and maybe share a copy or two with others. It's a great little gift to cheer up an aging friend, someone in the hospital, or anyone who enjoys a bit of humor about this stage of life called aging. Thanks, friends.