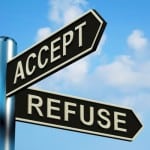 I belong to a support group for people in recovery from anything and everything under the sun. It has helped me to focus on my life and allow others to focus on theirs–without any 'advice' from me!
The organization's everyday slogans have benefited me more than I can say when it comes to my relationships with others. Here are few of my favorites. Maybe they will speak to you too.
"The only difference between stumbling blocks and stepping stones is how you use them."
"Say what you mean, but don't say it mean."
"I am not responsible for other people's happiness but I am responsible for my own."
"Let go and let God."
"Live and let live."
"Easy does it."
"Expectations are premeditated resentments."
"Put down the magnifying glass and pick up the mirror."
And finally . . .
"Breathe."
Feel free to add one of your own and share in the 'comments' section.