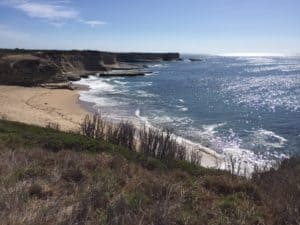 A few weeks ago I joined a group of senior men and women for a morning's hike at Wilder Bluff just north of Santa Cruz, California. What an experience it was. A perfect day with a blue sky and warm sunshine and a lovely little breeze to keep us comfortable.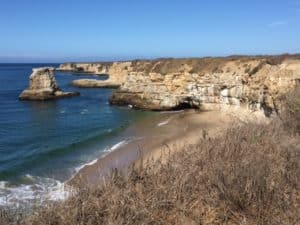 What more could we want? It's at times like this that I am reminded of the wonder of God's creation and the beauty that is available to us if we look for it. And so often at no expense.
After our five-mile walk along the bluff we enjoyed a picnic lunch at nearby Wilder Ranch State Park. I came home refreshed, energized, tired (in a good way), and so grateful for these simple gifts from the hand of our loving God.
Where do you go to enjoy a respite in nature? Let's share our experiences.
~
"But ask the animals, and they will teach you, or the birds in the sky, and they will tell you; or speak to the earth, and it will teach you . . ." (Job 12: 7-10)
"The poetry of earth is never dead." ~ John Keats from "On the Grasshopper and Cricket"