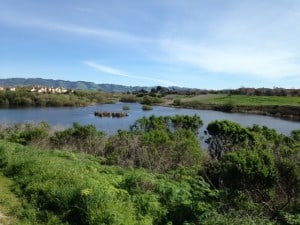 A couple of weeks ago while reading God Calling (by Two Listeners) I was struck by the following quote: "The rest of God is in a realm beyond all human activity. Venture there often, and you will indeed find peace and joy. (May 8, 2016)
I'm thinking a lot these days about the topic of rest–not just napping or lazing in a lounge chair or taking in the sun on a blanket at the beach–though there is nothing wrong with any of those forms of rest. I like them all!
I'm thinking more about the kind of rest I feel when I focus on the peace that passes all understanding. (Philippians 4:7) I've had a stressful week as I come down from my trip to Europe, catch up with chores at home, prepare for company next weekend and keep up with my online class.
At the end of the day I find myself crashing in front of the TV instead of quieting myself with God–shutting out thoughts of the world–and resting in his presence. Sometimes fear gets in the way, or worry or trying to take control of circumstances and other people's agenda that affects me.
But when I return to the words in a favorite psalm (23:4): "I will not be afraid . . . You are with me" I quiet down and find real rest.
~~~
Please share with other readers and me what the rest of God means to you.
Have a great week!