Speak the Truth Even If . . .
Recently one of my children and I had a phone conversation about a situation in life that begged to be resolved. I don't like to give advice–especially to my adult kids–unless I'm asked so we merely talked about various approaches to setting things right again.
I was surprised to hear a statement I had shared some time ago. I don't remember saying it but there it was. My child remembered. I smiled!
"Always speak the truth even if your voice shakes." Whoa! This sentence punched me in the gut. I felt the heat of the words, and their truth even more so. We decided then and there that this was the best approach to resolving the incident we discussed and any others that came up in our lives.
Saying what we mean is important, but as the Al-Anon slogan reminds me, ". . .but don't say it mean." Not exactly correct English but I get the point and I assume you do too. Tone is everything.
No fudging, hedging, hiding, or manipulating. And if your voice shakes, so be it. Say how it is for you to your spouse, child, neighbor, friend or even stranger so you can go to bed each night with a clear and clean conscience. Of course there are times when speaking truth may not require any words. It may be a look, a posture, a behavior, or a facial expression. But when communicated with love, decency, and honesty, you have done so with God's blessing.
I'm going to take up this bit of wisdom and practice practicing it in all my affairs during 2016. I'll let you know next December how I did. And if you want to join me, I'd be happy for your company.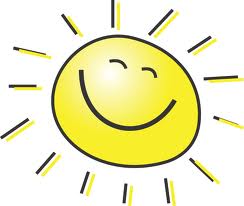 "But above all, my fellow believers, do not swear, either by heaven or by earth or with any other oath; but let your yes be [a truthful] yes, and your no be [a truthful] no, so that you may not fall under judgment." (James 5:12 AMP)