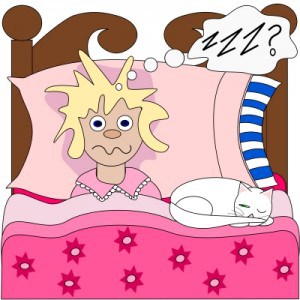 For several years now I've had trouble sleeping through the night. I've considered or tried various remedies: warm milk (no thanks!), over-the-counter sleeping pills, (not for me), and herbal tablets (worked for a while). Then I gave up all these when I began talking to God during a sleepless night through prayer and breathing. Instead of fighting my situation, I surrendered to it, and simply lay there, praying, resting, and enjoying the quiet as the moon streamed through the window near my bed.
I had heard about the value of deep breathing to help one relax and settle down to sleep without the frantic tossing and turning that had become a habit. I tried it one night and then the next and next. Pretty soon I was as calm as an infant and before I realized it the alarm went off and I awakened refreshed. I don't always sleep from night to morning but when I do wake up in the early hours, I know what to do. Breathe, pray, trust, and rest in God.
I've discovered that chatting with God during a sleepless night is the key to staying close to him all day long, as well.
 "Be still and know that I am God." (Psalm 46:10)
"When you lie down, you will not be afraid; when you lie down, your sleep will be sweet."
(Proverbs 3:24)