Second Chance for a Fresh Start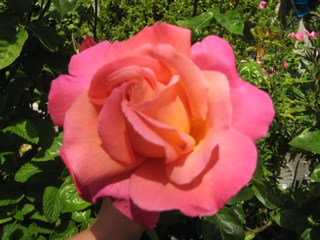 Here's a real-life story that has taught me a valuable lesson. I've changed the names to protect the identities of the two women involved. But the heart of the story is what matters. I hope you like it.
Liz and Susan had been friends for twenty years until a storm of words blew their relationship apart. Each believed she was in the 'right.' Susan was the strong bossy type. Liz was compliant, until she was pushed too far. There seemed to be no going back or forward. Their friendship was over.
Good riddance, as far as I was concerned," said Liz. "Relief flooded my soul when I realized I wouldn't have to put up with Susan's opinions and declarations any more. I also felt guilty for not parting on civil terms—but not guilty enough to do anything about it."
Liz said their family life was a mess for many months after the breakup. Children and husbands were affected. The kids had played together for years and the husbands enjoyed tennis. Time spent together with the Kenyons ceased. And opportunities to visit with Susan's wonderful parents were over.
"I hoped and prayed God would intervene and wake up Susan to her mistakes," said Liz. "It didn't occur to me to pray for my own because I was so clear she was to blame."
Life went on and the discomfort subsided over the following years. The women avoided each other whenever possible. "If I saw Susan at the supermarket, I'd move to a different aisle. If our paths crossed when hauling kids to and from school, we turned our eyes away from one another."
Several years later Liz was divorced and moved to a new city. When Liz's eldest daughter Jane was planning her wedding, she asked her mother if Susan and Bob could be included on the guest list. "My stomach turned at the thought," said Liz. "I didn't want this special day to be compromised. But for Jane's sake I agreed. The couple's grown children would be invited too."
Liz prayed about the event, asking for peace and joy and for civility, if nothing else, when she came in contact with Susan. "God gave me so much more," said Liz, "and all in the nick of time."
As Susan came across the lawn in a beautiful spring dress, smiling broadly, Liz melted. "I rushed toward her with open arms and she did the same toward me. I'm sure God raised my arms for me. We embraced as we never had before. I felt a genuine love for her—Christ's love, I'm sure."
"'I've missed you,'" Susan said, "her words piercing my heart like a sword. I realized then that I had missed her too, and told her so. We both wept and laughed and smiled and held hands as we walked over to a tree on the lawn in front of the church."
The two women let go of the past—just like that, talking only of good things, family, work, parents, and health. "Susan had aged," said Liz. "And of course I had too. I liked what I saw in her—a soft countenance, a gentler way of speaking, a willingness to hear about my life."
At the end of the day the bride and groom left for their honeymoon, and the guests departed. "As my new husband and I drove home," said Liz, "I thanked God for his mercy and grace. I didn't know what was ahead for Susan and me. We lived in different cities now and things had changed in our lives from the old days. But I felt set free, to love without reservation or judgment. Maybe that was enough."
Forgiveness is a gift you give yourself.
Suzanne Somers