Putting God First In Our New Year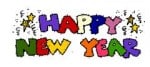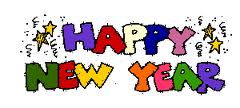 Recently I jotted down some tips I read for creating a healthy lifestyle in the New Year. All were familiar to me, but I decided a review would be helpful. Sometimes I get so busy I forget the importance of maintaining balance. I also wanted to be sure that God was part of my daily routine, not merely set aside to a time of prayer. So I matched each tip with a quote from the Bible. This has made all the difference. I hope this list of practical tips backed up with God's Word will inspire you all through 2014.
Tip #1: Eat a healthy diet low in fat, sugar and salt, and with plenty of fresh food.
Then God said, "I give you every seed-bearing plant on the face of the whole earth and every tree that has fruit with seed in it. They will be yours for food" (Genesis 1:29).
Tip #2: Exercise regularly to stay fit and decrease anxiety.
"Do you not know that your bodies are temples of the Holy Spirit, who is in you, whom you have received from God? You are not your own; you were bought at a price. Therefore honor God with your bodies" (I Corinthians 6: 19-20).
Tip #3: Get plenty of sleep.
"It is a waste of time to get up early and stay up late trying to make a living. The Lord provides for those he loves, even while they are sleeping" (Psalm 127:2).
Tip #4: Manage your stress by doing at least one thing you enjoy each day, i.e., writing in a journal, taking a walk in nature, playing with a pet, reading a good book.
"Give your worries to the Lord, and he will care for you. He will never let those who are good be defeated" (Psalm 55:22).
Here's to each of us putting God first in our daily routine throughout the New Year!