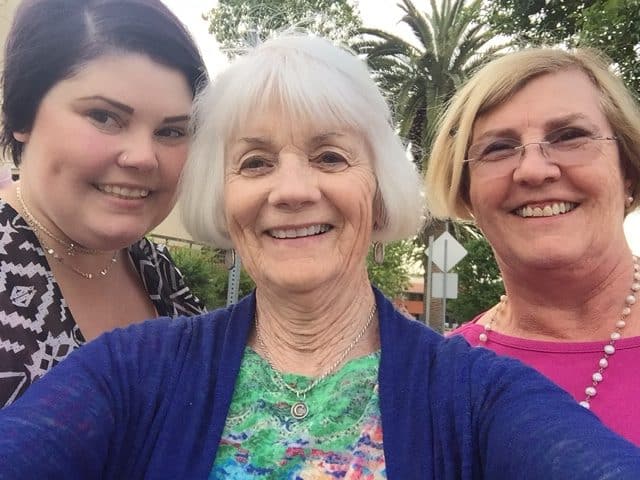 I enjoyed a lovely visit recently with my good friend of many years, Glenda, and her daughter Sarah, my adopted granddaughter. What fun we had after not seeing each other for quite some time.
We chatted over delicious meals, took a walk, saw a movie, and recalled our times together over the decades–picnics, plays, birthdays and graduations, births and deaths, children and grandchildren, tears and laughter, and so much more, including the challenges of day-to-day life.
Here's to friends . . . those jewels that are more precious than rubies and diamonds. And most important is the friend we have in Jesus–who keeps us going and promises never to leave or forsake us.
"I have called you friends, for everything that I learned from my Father I have made known to you."

(John 15:15)
"There is nothing on this earth more to be prized than true friendship."
"A friend is what the heart needs all the time."
"There is nothing I would not do for those who are really my friends. I have no notion of loving people by halves, it is not my nature."
(Jane Austen, Northanger Abbey)
P.S. If you read my last post you'll know I want to take it easy–like a turtle–so this week while at a garden store I saw this little guy and decided to buy him and take him home to remind me to slow down. I've named him Teddy. He's made of stone–the perfect pet! And he's made his home in my flower garden.