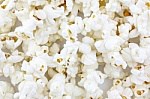 "How about some popcorn?" my husband asked as he flipped on the TV to watch a movie. I groaned. I had just cleaned up the kitchen an hour before. I didn't feel like hanging over the stove again. But I kept my thoughts to myself and rustled up Charles' favorite treat. Then suddenly as I poured the piping hot kernels into a bowl and sprinkled them with salt and butter I felt the Lord's presence. I was doing something a little extra for the man I love and I knew that was pleasing to God.
Years ago I read a book that has stayed with me. It Takes So Little to be Above Average by Christian speaker and teacher Florence Littauer. http://www.amazon.com/It-Takes-Little-Above-Average/dp/0736906991
Throughout the pages, the author reminds readers how easy it is to do the 'big' thing–whether a favor for a friend or loved one or a task or challenge that will take them to a higher plane–where God calls his people to go.
Serving popcorn or visiting a neighbor or sharing a meal or sending a condolence card or volunteering at a rescue mission are all examples of doing something that is above average and it doesn't take much to rise to that level. It simply takes a willingness to see what's needed or wanted and then to step up and make that happen.
If I had said 'no' to my husband or 'how about you making the popcorn for a change?' how might I have felt? Being petty or snappy in my response would not only lower me but Charles as well. Of course there are times when 'no' is the correct response—depending on the situation, but as I look around I sense that many of us, including myself, choose the easy way when it takes so little to be above average and to give an above average response.
Noticing God as I prepared a bowl of popcorn was just what I needed that evening—to set my course straight and at that moment to put the need and desire of a loved one ahead of my own. By the way, I made a little more popcorn than usual and enjoyed a bowl myself.
Give to others, and you will receive. You will be given much. It will be poured into your hands—more than you can hold. You will be given so much that it will spill into your lap. The way you give to others is the way God will give to you (Luke 6:38).