May Every Heart Prepare Him Room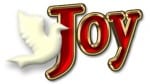 . . . THROUGH PRAYER
The LORD is near to all who call on him, to all who call on him in truth (Psalm 145:18).
It's a challenge during a busy season to settle down and simply pray, especially when there is so much to do: cook and clean, shop and wrap gifts, decorate the house and tree. However, none of this matters if we don't first meet Jesus in prayer, in quiet conversation, in rest. I learned this the hard way one year when a close relative cancelled his Christmas visit with us at the last minute. I had so looked forward to sharing the holiday with him. That year, however, I discovered an important truth. My heart had prepared room for my guest to the exclusion of preparing room for the Son of God––the very one whose birthday we were to celebrate. People disappoint and disillusion us, but God is faithful to do what He says, regardless of the circumstances. Prayer helps us maintain our perspective.
. . .  THROUGH TRUST
Trust in the LORD and do good; dwell in the land and enjoy safe pasture (Psalm 37:3)
One year when my children were young I spent Christmas in the hospital. I so looked forward to watching them enjoy the lights and music and tear at the gift-wrap and chuckle at the talking toys. But it was not to be. My right lung had collapsed unexpectedly while I was brushing my teeth one evening before bed. The next thing I knew I was in surgery. The recovery process was long and difficult. I had to rely on neighbors and friends to take my place. Most of all I had to trust God to meet my family's needs while I healed. As I look back now I think of that season as one my best Christmases ever—because I had no distractions. I was entirely dependent on Jesus to see me through—and He did.
. . . THROUGH HOSPITALITY
Offer hospitality to one another without grumbling (1 Peter 4:9).
Most of us anticipate the pleasure of sharing food and fellowship during the Christmas season. My children and I loved to bake cookies and brownies just as I did with my mother when I was growing up. Every year I looked forward to the array of goodies ready to be wrapped with care for friends and neighbors.  The door to my parents' home was always open­­—especially during the Christmas holidays. When I was a senior in high school I asked if I could bring home a student in my class who was visiting from Vietnam. Dad and Mom said yes immediately and my father drove many miles that chilly morning to pick up Sau Lee and bring her to our home to share the holiday feast. I like to think that she received the love of Christ that day by sitting around the dinner table with our family.
. . . THROUGH OBEDIENCE
Now that you know these things, you will be blessed if you do them (John 13:17).
Mary, the mother of Jesus, is the supreme example of preparing Him room through obedience. By saying 'yes' to God's invitation to become the mother of the Christ child, Mary made room not only in her heart but in her body, as well. Her womb sheltered the most high God and held Him close until it was time for Him to be born.
May this Christmas be a time of great blessing to you and your family as your prepare him room . . .