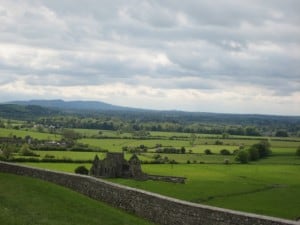 Happy St. Patrick's Day!
I can still see the hills and castles and the spring lambs and sheep. And inhale the fragrance of fresh scones and thick bread and piles of smashed (yes, smashed) potatoes. How I long to go back to Ireland–but alas, it's unlikely–except to return in my mind and through my photos.
The land of my ancestors is in my blood and in my heart and mind and memories and may it always be so.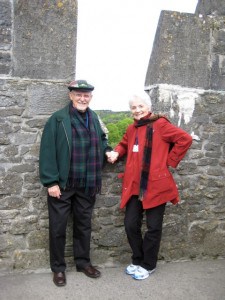 My husband Charles and me at the top of an ancient castle–after climbing over 100 steps! But we made it and the view was worth every step.
Praise God from whom all blessings flow and flow and flow . . .