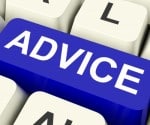 I remember a mentor/friend talking with me once about the power of genuine humility! She said some people are 'proud' to be humble. That made me laugh. Of course pride cancelled any hope of gaining humility. Others are simply humble, realizing how little they really know and how truly dependent they are on God.
Then today as I read a quotation on my calendar I was reminded of the incident I mentioned above.
"When you are humble you have other people's advice to rely on. When you are proud you have only your own."
Now there's something to think about. In the early hours and days of grieving the loss of my husband, I depended on the help, good will, love, and encouragement of others. I knew that I didn't know how to help myself so I reached out. And what a comfort it has been to experience and use other people's suggestions and advice. I don't want to be a person who relies only on herself, especially at times when I feel vulnerable.
So if you have anything to say that you think would benefit me, fire away. I'm all ears!
Clothe yourselves, all of you, with humility toward one another, for "God opposes the proud but gives grace to the humble." (1 Peter 5:5)