Happy Birthday, Dear Hubby!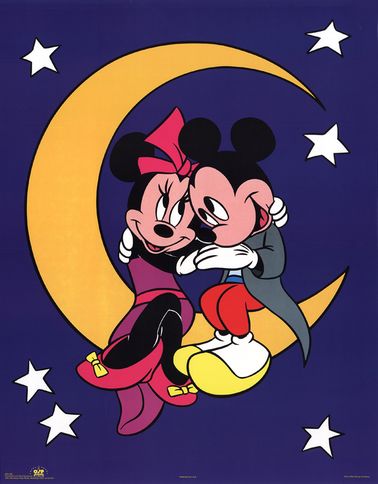 My husband Charles is the same age as Mickey Mouse. He was born in October, 1928 in Paducah, Kentucky of Ada and Charlie Flowers. Mickey was born early in 1928 in the imagination of Walt Disney during a train ride with his wife from New York to Los Angeles.
So when my husband and I think of doing something fun together, going to Disneyland is among the top ten on our list. We've been there many times and once we made it to DisneyWorld, too.
This is one of the ways we try to keep the child in each of us alive and happy, especially as we grow older. One year we took a ride on the Roaring Camps Railroad in Felton, California.
Earlier this year we celebrated both our birthdays and our anniversary in Ireland. Can't do that every year but it sure was fun to do it once.
I hope you won't let go of the kid inside you. Bring him or her out to play everyday for a few minutes at least. And several times a year e-x-t-e-n-d the time to a couple of days or a week, or if you have the option, even a month. Playtime doesn't have to be expensive or cost anything at all, for that matter. As Mr. or Ms. Anonymous once said, "We don't stop having fun when we're old; we're old when we stop having fun."
So–let's not put off playing till tomorrow, when today is all we can be sure of. God gave us each other and I thank him for it.
Happy 84th birthday, dear Charles, on October 11, 2012. Grab your hat and keys.  We're off to play.