Giving Up Shoulda, Coulda, and Woulda!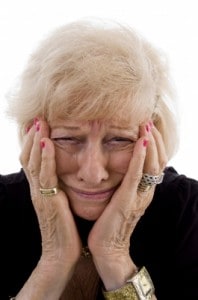 "I should have known."
"I could have done better."
"I would have made a different choice if I knew then what I know now."
Are these laments as familiar to you as they are to me? Chances are you've proclaimed at least a few in your lifetime. I've had regrets at times, and once in a while, a new one will surface.
My husband Charles hung a little plaque on the wall near his desk that says, "Freedom is terrifying. It makes you responsible for yourself." How true. We can't be free and guilty at the same time. I'm opting for freedom, which to me means accepting responsibility for the things I can't change, the courage to change what I can, and the willingness to turn the rest over to God who can renew all of them.
I learned something positive and important from the writings of Brother Lawrence, (The Practice of the Presence of God), a lay brother who lived in a Carmelite monastery during the 17th century. He devoted himself to doing all things for the love of God, confessing his sins quickly, and then returning to actions and thoughts that glorified his Lord. He encouraged others not to waste their time going over the past, missed opportunities, mistakes, and sins. Doing so took precious time away from loving and honoring God.
Rather, he suggested, acknowledge your wrongdoings, ask for forgiveness, and then carry on, living a life of simplicity and gratitude, loving God in even the smallest ways, such as sweeping the floor of the monastery kitchen where he performed his daily tasks.
This powerful teaching has helped me drop my shouldas, couldas, and wouldas and spend the rest of my life expressing my love for God and receiving His love for me, so that others might also find this way of life that brings contentment and clarity of conscience.
Want to join me? I can't think of a better way to live life on the up side than to abide in God's comfort and counsel.
Cast your cares on the LORD and he will sustain you;
he will never let the righteous fall (Psalm 55:22).