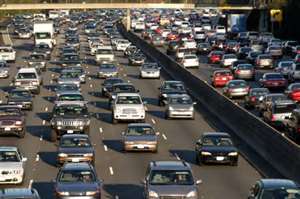 With God in the passenger seat, I've become a safer driver. Instead of being impatient with people who dart in and out of lanes around me, or faulting myself for not paying closer attention to such drivers, I decided to pray. What an experience it has been. I whisper a prayer of protection for myself as well as everyone I encounter on surface streets and on the freeway.
"God, please lead us to where we're headed and bring us all home safely at the end of the day." "Lord, thank you for all the men, women, and students driving to and from work and school. May all of us do our best and reflect your love to the people we spend time with today."
When I say such prayers, I actually feel alert rather than distracted. My heart and mind are in the right place—full of good will, instead of judgment and annoyance. I am also reminded of this encouraging verse from the bible: "If it is possible, as far as it depends on you, live at peace with everyone" (Romans 12:18).
Driving in traffic is something I now look forward to each day as long as I have my 'front seat driver' with me. And I hope my prayers will bring peace and calm to others, as well as to myself.