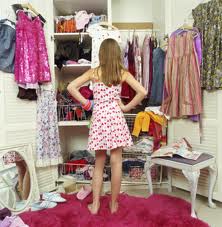 I have become something of an expert at delaying gratification––partly because I don't have a lot of disposable income and partly because I was in trouble with money at one time in my life and I never want to go there again.
So now I don't give in to my urges as quickly as I used to. I pause, think about what I want to buy, whether a fruit smoothie on a hot day or a new outfit for a special occasion, and choose to make the purchase when I feel peaceful about it.
To strengthen this habit I write down in a small notebook, which I carry in my purse, the money I spend with cash, check, or debit card. At the end of each week I transfer those numbers to the appropriate category in my expenditures file on my computer, i.e., groceries, fuel, medical appointments, restaurant meals, car wash, clothing, and so on. This one small task has changed my relationship with money.
I'm now aware of what I earn and spend, save, and give away and more thoughtful about what I purchase. But best of all I've gained insight into my emotions and moods and how I've used money in the past, and sometimes in the present, to cope with discomfort or fear. How about you?
Something to try:  Window shop to your heart's content, browse stores, boutiques, and flea markets, take notes, and then go home and see where you stand. Do you still want such and such item or can you do without it? Would having it add measurably to your life? If so, then go for it. If not, enjoy the memory of it and move on, grateful to have avoided buying something that would give only temporary pleasure and satisfaction—and likely end up in the discard pile a year from now.
I will listen to what God the LORD will say . . . Psalm 85:8
Patience is the companion of wisdom.
St. Augustine
Quick Tip:
Walk through your favorite store without purchasing one thing. Enjoy the sights, sounds, and fragrances for what they are.