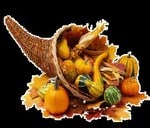 As Nathaniel Parker Willis put it, "Gratitude is not only the memory, but the homage of the heart—rendered to God for His goodness."
Developing the habit of giving thanks takes practice. That doesn't mean we're expected to shout, "Hallelujah!" when a loved one dies or if someone robs our home or if we're struck with a terminal illness. That wouldn't be human. But when we foster the habit of giving thanks in all things, as the apostle Paul counsels us in Colossians 3:17, we are able to see how God uses all these experiences for good. And we thank Him for that.
Losing our possessions in a flood or a fire can lead us away from materialism. Suffering from cancer may cause an independent person to lean on God for the first time ever. Divorce or the death of a spouse or friend may turn a heart toward Christ in a new way. Acquiring a habit is easier for some than for others.
Think about what it takes to lose weight or exercise regularly or spend quality time with our loved ones. A commitment to change takes conscious effort and repeated action. At first it sounds like work. It's daunting. We may feel afraid or overwhelmed. God understands. That is why He extends His grace for our every need. When we ask for His help, He opens our eyes to see life from His perspective.
Cultivating a heart of gratitude is not a contest or a race or a task; it's a way of life we choose to embrace. And as we do, the Lord promises to lead us: "I will lead the blind by ways they have not known, along unfamiliar paths I will guide them; I will turn the darkness into light before them and make the rough places smooth. These are the things I will do; I will not forsake them" (Isaiah 42:16).
One elderly man I know is still angry toward God over the unexpected death of his mother. Even now, forty years after the fact, he still lives without the comfort and love of God, the only one who can restore him. He admits he is lonely, afraid to leave his apartment, crippled with physical and emotional pain. Yet he will not let go. He has chosen bitterness over gratitude. He has made a habit of despair.
Richard Foster writes, "The decision to set the mind on the high things of life is an act of the will. It is not something that falls on our head."

We must choose gratitude. Actor and comedian Bill Cosby exemplified this in a touching way at the graveside of his son, Ennis, murdered in January 1997. "We now want to give praise to God for allowing us to know him," he said, "not for giving him to us, but just for letting us know him."
Cosby's pain must have been almost unbearable as he watched his son's body lowered into the ground. Reporters scribbled their stories. Cameras flashed. Videotapes rolled. Bill Cosby could have been enraged, silent or distant, and no one would have blamed him. His only son—his "hero," as he often referred to him, lay dead in front of him at age twenty-seven. But Cosby chose, instead, to set his mind on a "higher thing"—on gratitude—to recognize that Ennis had been a gift, not a possession, not something he earned or deserved. And so he gave thanks.
May we all be so able to be grateful in all ways and in all circumstances. I'm thinking a lot about gratitude this month as we celebrate Thanksgiving Day.