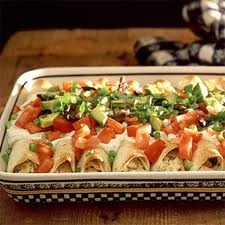 I remember reading a story some time ago about two sisters who rejoiced with their elderly mother when she called with the news that her recent medical tests had come back 'cautiously positive.' To celebrate, the three went out for dinner to their favorite Mexican restaurant.
Both sisters had been raised during the Depression and carried with them into their adult lives the practice of eating only half their portions when they dined out, and taking the rest home to be enjoyed the following day.
One sister was thrifty as well as calorie-conscious. The other was financially secure but kept an eye on her belt line. And their mother was easily satisfied with a small meal. So off they went to eat, laugh, talk, and give thanks for the good news.
Afterwards the sisters said good-bye to their mother and then spent a few moments chatting in the car of the sister who drove. The sister in the passenger's seat laid her box of leftovers on the back seat. When they arrived at her house, she waved good-bye and walked inside feeling free of worry, and happy with the lovely evening spent with the women she loved most in the world.
Suddenly she was ravenously hungry. But as she looked for the carry-out box she realized she had left it in her sister's car. Oh no! The enchiladas she had so carefully saved for another time were gone—for good. She laughed out loud at her own foolishness. It was a time to feast, but she had been frugal.
And the moral of the story for me as I read it?  Sometimes you have to shove all care to the wind (not everyday, certainly) but some days, and eat and savor and finish every morsel with the ones you love, especially with those who may not be here tomorrow.
Sometimes you just have to eat the whole piece of cake––or in this case––the whole enchilada, and then relish the memory of having lived fully in that moment.