Bumping Into God in Unexpected Places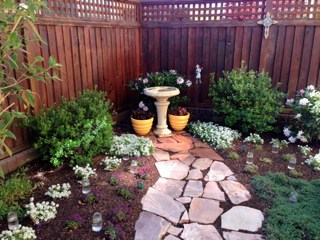 I've never found it difficult to connect with God in a rose garden. In fact, it's my favorite spot for prayer and meditation. But I was surprised a few weeks ago to discover God in an unexpected place within my garden—in the patch of weeds along the fence, and among the fallen leaves that had dropped into our flower bed. As I surveyed the little plot I was reminded that he's with us when things are blooming in our lives and when they are dying.
In fact, God is with us in all the unexpected places, and therefore, we never need to worry or be afraid. He's with us at the scene of an auto accident, while riding a Ferris wheel at a county fair, during a battle with cancer, in the ocean riding the perfect wave. God himself is unexpected—lavishing his people with undeserved and unsparing love, comfort, guidance, mercy, and protection.
Whether we are feeling up, down, or somewhere in between, the certainty of finding God in unexpected places is a truth worth clinging to.
"Peace I leave with you; my peace I give you. I do not give to you as the world gives. Do not let your hearts be troubled and do not be afraid" (John 14:27).