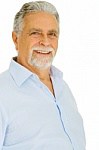 Excuse me," the elderly man said, as he tapped me on the shoulder.  He had approached me in the lobby of a hotel during a break from a conference we were both attending.   "Are you Karen O'Connor?  Someone pointed you out."
"Yes, I am," I replied.
"The same one who wrote that article for Reader's Digest, 'The Best Gift We Can Give'?"
"Yes again."
"Well," he said hesitating, "you packed a whollop!  I did not like it one bit when you wrote something about how we owe it to other people to participate in the joyous and the solemn occasions of their lives–that it's almost a duty to be there for them."
I felt my pulse escalate and my joy dribble out like water from a punctured can.  No one had ever confronted me–in person–about my writing. He even remembered some of the very words I had written.  I didn't know what to say.
My editor had encouraged me to write on a topic I felt passionate about. "I want people to finish reading your article, put down the magazine, get up and take action," he had said, "not merely read your words and then turn the page to the next article."
Obviously this man was taking action–but it was against me.  I don't think that's what the editor had in mind!
"Sir, I'm sorry my words offended you." I did my best to hold on to a smile.  "But I stand by them.  I feel strongly about the importance of people 'being there' for one another.  I don't think any of us realizes how much our presence matters." I lowered my voice, hoping to engage his softer side.
Then I stopped, realizing I was defending myself.  "Thanks for letting me know your thoughts," I said lightly, trying to sound polite, "but I need to get back.  It's almost time for…"
"Don't you want to hear the rest of my story?" he asked.  I noticed a bit of a smile break through.
"I'm sure it's very interesting," I said, pulling away, "but right now I'm…"
"It worked," he called after me. "I didn't like what you wrote, but you were right. I tried what you said, and it worked." His voice boomed now over the dispersing crowd.
I stopped mid-step and turned   "Why don't we walk back to our seats together," I said in a hushed tone, "and you can finish your story as we go."
He laughed.  "Got your interest now, don't I?"
"As a matter of fact, yes, you do."
"Well," he said, "I finished reading the article, mulled over your words, and by the time I got through your checklist–you know, be positive about invitations, if possible go out of your way to attend a graduation or a funeral or whatever, and the one about making amends if you can't make it . . ."
I couldn't believe what I was hearing.  He remembered my article better than I did.
"I got right up, grabbed the phone and called my brother.  He was planning a family reunion in June and I was invited, of course.  Never been to one before.  He keeps having 'em every few years and I keep saying, 'Sorry, can't make it.' I hate those big shindigs.  Noise, gossip, kids running everywhere.  It's not for me. I live a quiet life. Never been married.  Like to do things my way."
I got the picture.
"But something happened after I read that article.  Something inside changed," he said in  a softer voice.  "I got to thinking about my duty.  Some of those kids don't even know they have a great-uncle.  Never seen me before.  And I've never seen them.  And my brother–well, he's in his late 70s now.  I hadn't seen him in ten years or more."
We were nearing our seats at that point. "I'll get right to it," he said, chuckling. "I told my brother I'd be there–and I meant it.  I went–just a couple weeks ago, and it was one of the best things I've ever done."
I saw tears in his eyes–but just barely–because my eyes were filling up too!
"So you did a good job," he said.  "You wrote what you believed in and it got to me.  Thanks.  I wish you could have seen those kids.  They were all over their great-uncle Bob.  That's me!  I could feel the joy just bubble up.  Never felt so happy in my whole life."
I reached out and put my arms around Bob.  He hugged me back.  Words weren't necessary.  We were both living the article. We were 'there' for each other.  And the joy I felt, well, I won't try to explain it!