Being Grateful for What We Take for Granted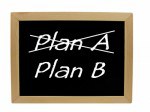 Courtesy: freedigitalphotos.net
We arise in the morning, jump in the shower, pop a slice of bread in the toaster, turn on the coffee maker, pick up the newspaper outside our front door, boot up the computer to check our e-mail. Plan A is in place!
Later we jump into our car and speed off to work. Everything we need is waiting for us: an elevator to take us to the designated floor with just a push of a button, a desk and chair, overhead lights, a fax and phone, a copy machine so we can duplicate whatever work we turn out that day.
On the way home we might stop at the gym, lift weights, ride the stationary bicycle, sweat in the sauna, cool down in the shower. We drop by the supermarket and pluck our favorite foods off the shelves and out of the freezer.
We dash home, grab a pot and pan or pop a prepared dinner into the microwave, then flip on the TV to watch the news or a sitcom. Or maybe we listen to a classical CD and plop down by the fireplace with a satisfying book. Then we're off to bed. It feels good to settle down on a comfortable mattress with a fluffy quilt to warm us. Just think! An entire day filled with comforts and conveniences.
I don't know about you but I often take much of this for granted.
But sometimes the very items that make my life easier can also be my undoing. Instead of inspiring gratitude, they stir up irritation. They require assembly and maintenance, training and practice, and eventually repair and replacement. I'm annoyed.  Sometimes I become so dependent on these gifts of technology that I lose sight of the Giver.
Today it's time for Plan B.
Whether at a keyboard or an ironing board, lifting weights or tilling the soil, I want to remain aware of the One who made them all possible. Then my natural response will be one of praise and thanks for every good thing.
He grants peace to your borders and satisfies you with the finest of wheat. —Psalm 147:14