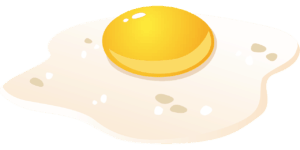 A couple of weeks ago my 13-year-old grandson and two of his buddies came to visit after school on a Friday. They ate, played video games, ate, slept over, ate, beat me at the Mexican Train game, ate, went to the local skate park, ate, and then I drove them home!
My house was filled with noise and laughter and big appetites, snoring, conversation, and polite 'thank yous' and 'this is so much fun.' It was a great experience for me–and it also earned me a good long nap when they left. 🙂
It is so special to have youthful energy in my quiet home where I live alone. I got to shop and cook for more than one and to enjoy putting cleaned up plates in the dishwasher. Not a crumb was left. Here's the menu: (and I'll leave it to you to imagine the cost) 🙂
Dinner: 20 baked chicken tenders, a package of sauteed corn, two boxes of mac 'n' cheese,  and ice cream sandwiches for dessert.
Late night snack: A whole cheese and pepperoni pizza and a whole bag of potato chips and a bottle of juice.
Breakfast: a pound of bacon, a dozen eggs, a box of frozen waffles, toast, butter, and orange juice.
Snack after skating: Large sized frozen yogurt bowls with a slew of toppings!
These 'boys' are young men. They live large, talk loud, sleep long and share their energy freely.
Would I do it all again? YES in a heartbeat. They thanked me for a fabulous overnight adventure and I thanked them for adding to my life by just being who they are. What a gift!
Have you enjoyed a similar experience with your 'grands' or nieces and nephews? Please share.
"Don't forget to show hospitality to strangers, for some who have done this have entertained angels without realizing it!"
(Hebrews 13:2 NLT)