31 Simple Steps to a Bright New Month

Make your list and check it twice–then start with #1.
1. Invite a new neighbor in for afternoon tea and conversation.
2. Meet a new or old friend or business colleague for a lunch-time walk–exercise and conversation without calories.
3. Give your spouse a foot rub or a back massage before bed to help him/her unwind.  The next night it's your turn!
4. Walk barefoot on the grass in the early morning––an invigorating 'wake up' call to your body, though I don't recommend doing this in winter if you live in snow country!

5. Visit a library and browse the shelves.  Pick a book that is just right for this moment in your life.  Take it home and read it.  Then recommend it to a friend.
6.  Choose a recipe you haven't made for awhile.  Roll up your sleeves and produce it to enjoy with your spouse, grandchild, adult child, or a friend.
7.  Call someone you haven't seen in several weeks or months.  Chat and reconnect.
8.  Send a note, a postcard, or greeting card to six people in your address book––just to say hello, thinking of you today.
9. Take a leisurely salt bath, then a nap.
10. Place a photo of someone you love on your dresser. Look at it each day and pray for that person.
11. Jot down in your day planner or on a tablet all the blessings you received today.  Revisit the list a week from now and see how rich you are.
12. Purchase a medley of fresh fruits and make a big fruit salad.  Then feast on this healthy food and notice how good you feel afterwards.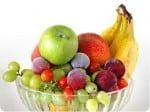 13. Phone your children or your nieces and nephews and tell them you love them.
14. Stand in front of the mirror and declare out loud two positive things you notice about yourself.
15. Take a risk. Tell someone the truth you've been withholding; compliment someone you admire; etc.
16. Volunteer at the local hospital, Girl or Boy Scouts, church youth group, local government.
17. Be creative. Bake a fancy cake.  Arrange dried flowers in a pretty basket. Sew. Knit. Make jewelry.  Draw. Sketch. Carve something from wood.
18. Start a joy journal. Write down today and each day this month, one thing you have to be happy about.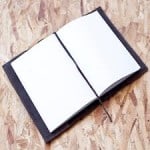 19. Plan your summer vacation. Take one step toward making it happen.
20. Purchase a new blouse or shirt in a bold pattern or color that makes you smile.
21. Toss or give away all clothing you haven't worn in the past two years.
22. Start a gift-giving fund.  Put away a dollar or two a day and you'll have a bit of cash when you need it for a birthday or holiday present.
23. Veg for a day!  (It's okay to take time out to sit and stare.)
24. Drink eight glasses of water today.  Notice how you feel when you're fully hydrated.
25. Smile at everyone you meet today.  Pay attention to who smiled back!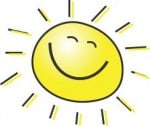 26 .Allow someone else to have the 'last' word––even when you deserve it.
27. Listen to classical music while driving.
28. Ask for help when you need it.  It's a joy to share a burden.
29. Balance your bank account. Oh the relief you'll feel!
30. Comfort someone in need.
31. Say or write an original prayer of thanks each day for a month––and then do it for another month.